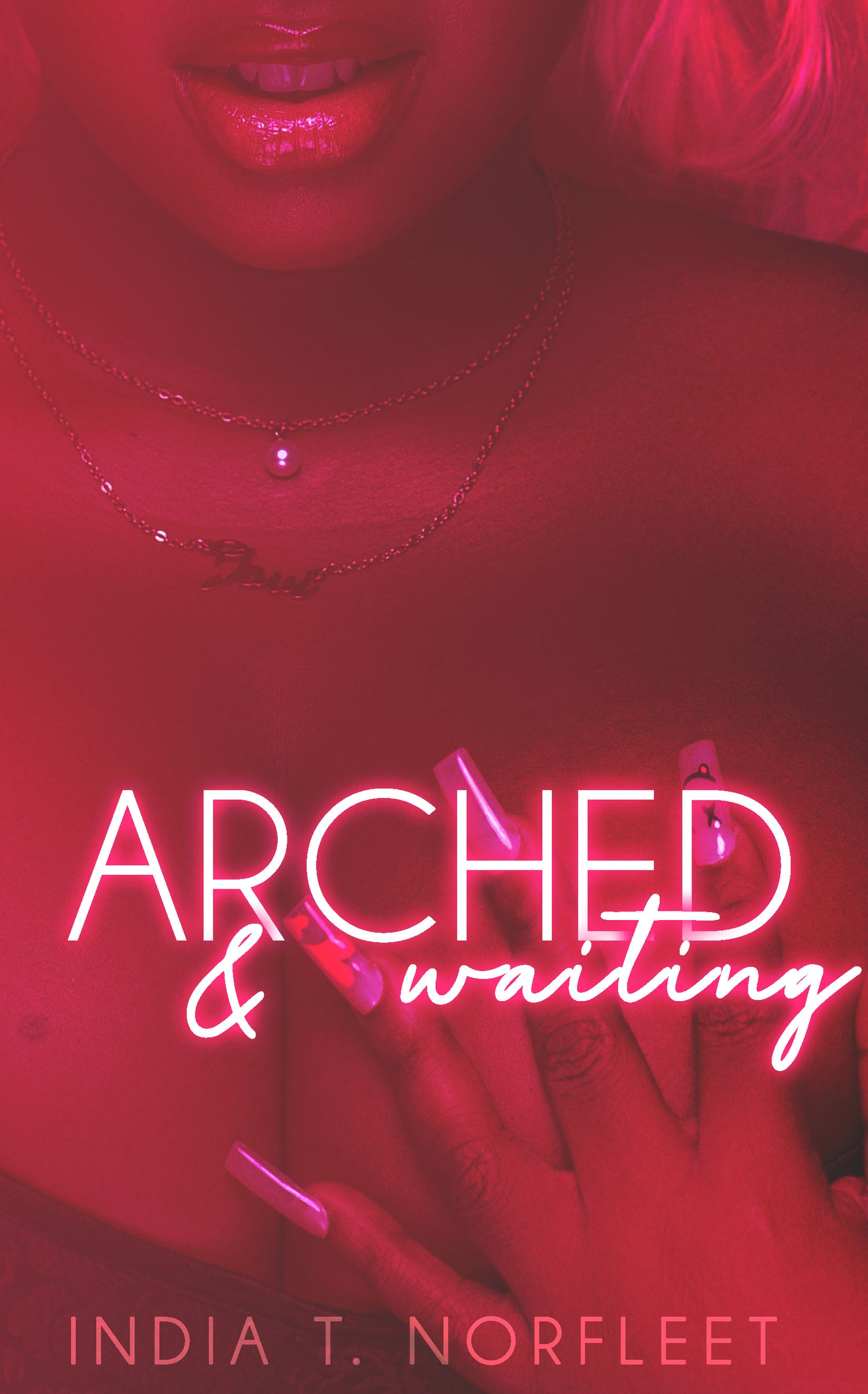 ARCHED &WAITING
KaBrea Jamison's secret attraction to Lukah Calavarie has had her in a chokehold for years. Her intense attraction to him leaves her swooning at every encounter with the handsome devil. But not even his exceptionally good looks nor her kinky fantasies of him could sway her decision to ignore his infamous playboy ways. So she continues to make it her business to keep a safe distance and a steel wall between them whenever they share the same space. Despite running in the same circles since their college days and some intense flirting whenever their paths cross, KaBrea manages to keep a tight hold on her yearnings. But what happens when she underestimates her supposed ironclad resistance and Lukah's desire to give her a taste of what he knew she'd been missing? When one moment opens the floodgates to pleasure she never knew existed, will KaBrea fall victim to Lukah's seduction and lose herself in the process, or will something unexpected and beautiful bloom from her deepest fears…

Lukah Calavarie would be the first to admit that he used to be a serial womanizer. Real bad. And he didn't care who knew it. Because his views of loving and growing with one woman were soured long ago, he kept his heart locked in darkness. If the conversation wasn't about ecstasy when it came to the opposite sex, he wasn't interested. But even with his altered views on love, one woman still had the key to unlock the darkness. KaBrea Jamison. KaBrea was a dancing flame. One he tried to stay away from but couldn't. Not even if his life depended on it. He knew she would change him. Which was why he loathed and appreciated the distance she kept between them. But now, as a grown man who knows exactly who and what he wants, nothing annoys him more. While Lukah knows otherwise, KaBrea isn't convinced he can give her the love she deserves. Will Lukah be able to prove that he's always been the man for her and that he knows exactly how to handle her heart now? Or will the only woman he's ever craved walk away to keep hers safe…
Welcome to my PLEASURE oasis Luvs!

Where the pages of my urban erotic love stories meets your excited imagination. My literary offerings are here to entertain, excite and arouse you mentally, physically and emotionally.The many ways I pen a love story is not only meant to be an erotically fulfilling escape but to also act as a reminder that black love is so beautiful and real! And that regardless of how instant (insta love), how short or long the amount of time(traditional or unconventional ) or where two hearts, minds, bodies and or souls take place and find each other, black love is meant to always be praised and celebrated to the highest degree!In addition to pinning pleasurable stories, I also produce several quality skin care products for my scent line where you can get everything from perfume, beard, and body oils to incense and wax melts.Head on over to the drop down menu and start shopping today. 
If this is your first time diving into my world, Hola! Glad you stopped by! It is my pleasure to give you pieces of me! Indulging in my works in public may cause immediate excitement so do read at your own risk and (preferably with your lover close by)! Until next time, your neighborhood scent dealer and Naughty Novelist is signing off!  
                     

Author India T Norfleet

Detroit born and raised, India Tasheena Norfleet (Lewis) has penned over fifty erotic and romance titles. India has had a passion for reading and writing her own stories ever since she was a young girl. Some of the author's best selling titles include, He Gives Me Fever, Playing For Keeps, Tongue Me Down Series, Craving His Curve, Body to Body, Clutch and Moan, What My Body Craves, Thirsty When Wet, A Naughty Lovers Christmas, When It Feels Like This, Taste Us Together and Addicted To His Stroke. India loves to read, shop, and travel in her spare time.


India is CEO of Erotic Servings Publishing  and currently resides in suburban Michigan with her husband and children. Feel free to connect with her via her website @ indiatnorfleet.net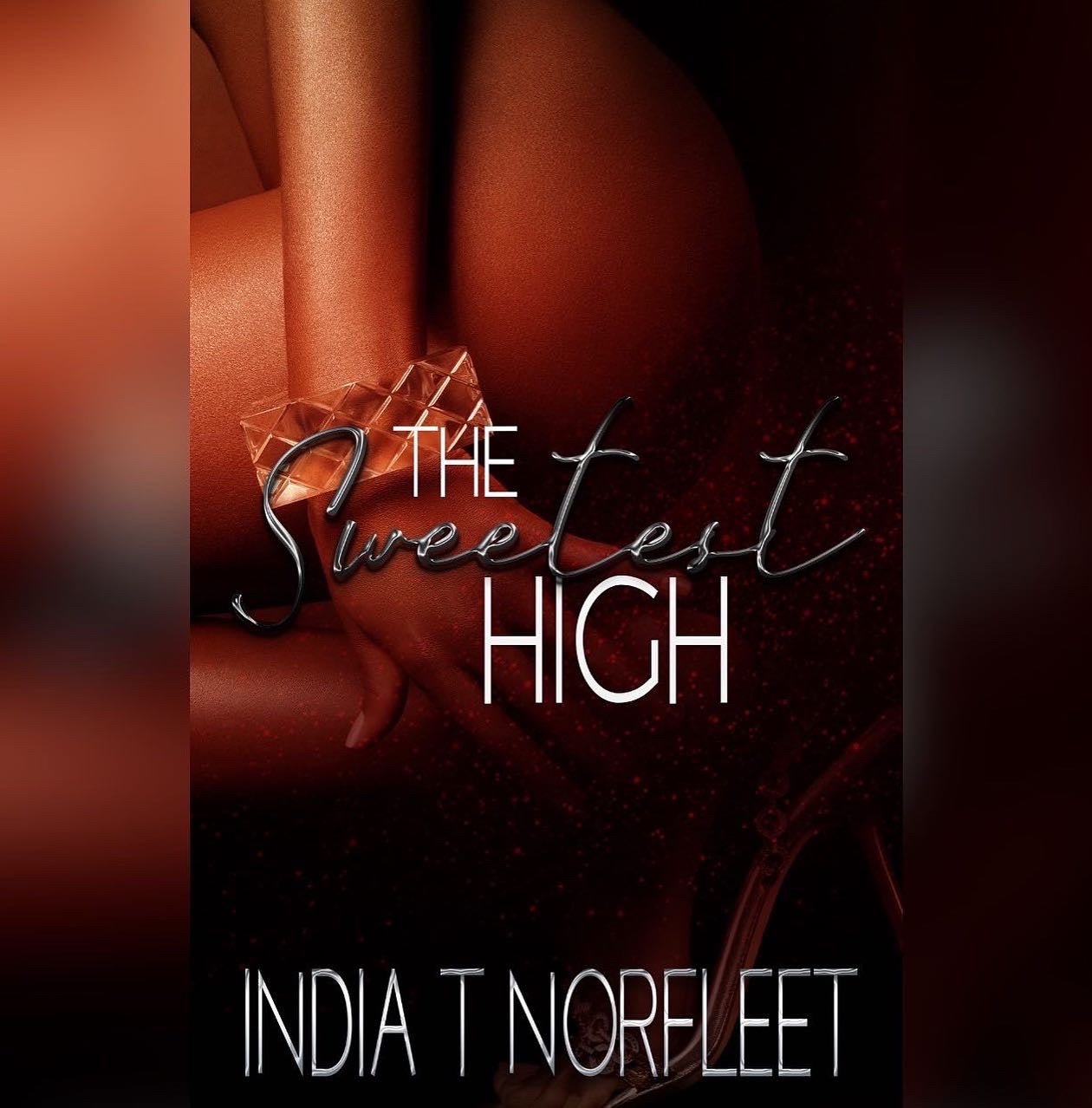 Read Naughty! Be Naughty!
THE SWEETEST HIGH AMAZON CUSTOMER REVIEW!!!
Short, Sweet, and Extra spicy is how I like all my erotica. That's exactly what India gave and I'm here for it all. Derulo was more than a handful in every sense of the word and I'm glad Bianca was able to hold her own. A match made in heaven and I would love more from them. Besides burning through these pages with their sexscapades they had undeniable chemistry and love had bloomed between the two. Can't wait for more.
~ BETWEENTHELITERARYCOVERS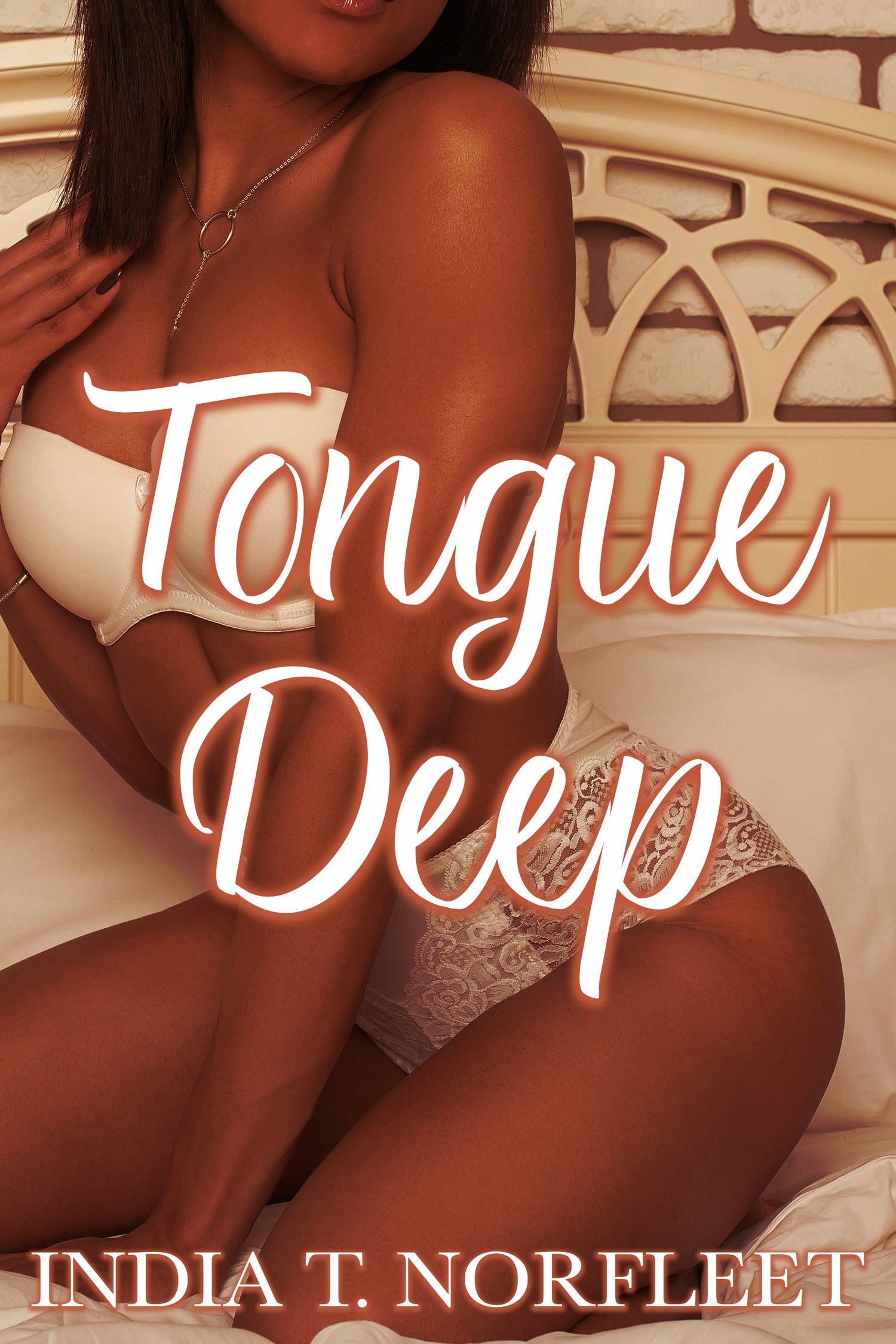 YOUR NEXT NAUGHTY READ AWAITS!
TONGUE DEEP AMAZON CUSTOMER REVIEW!!!
This short read was very well written and flowed effortlessly. Harlem reminded me of a young boy who purposely picked on and irritated the little girl that he liked, thus making this a enemy to friend/lovers relationship. I loved how the characters developed. Harlem's determination to make Shantay his lady finally paid off in the end. Definitely a good read.
~Charlotte
Shop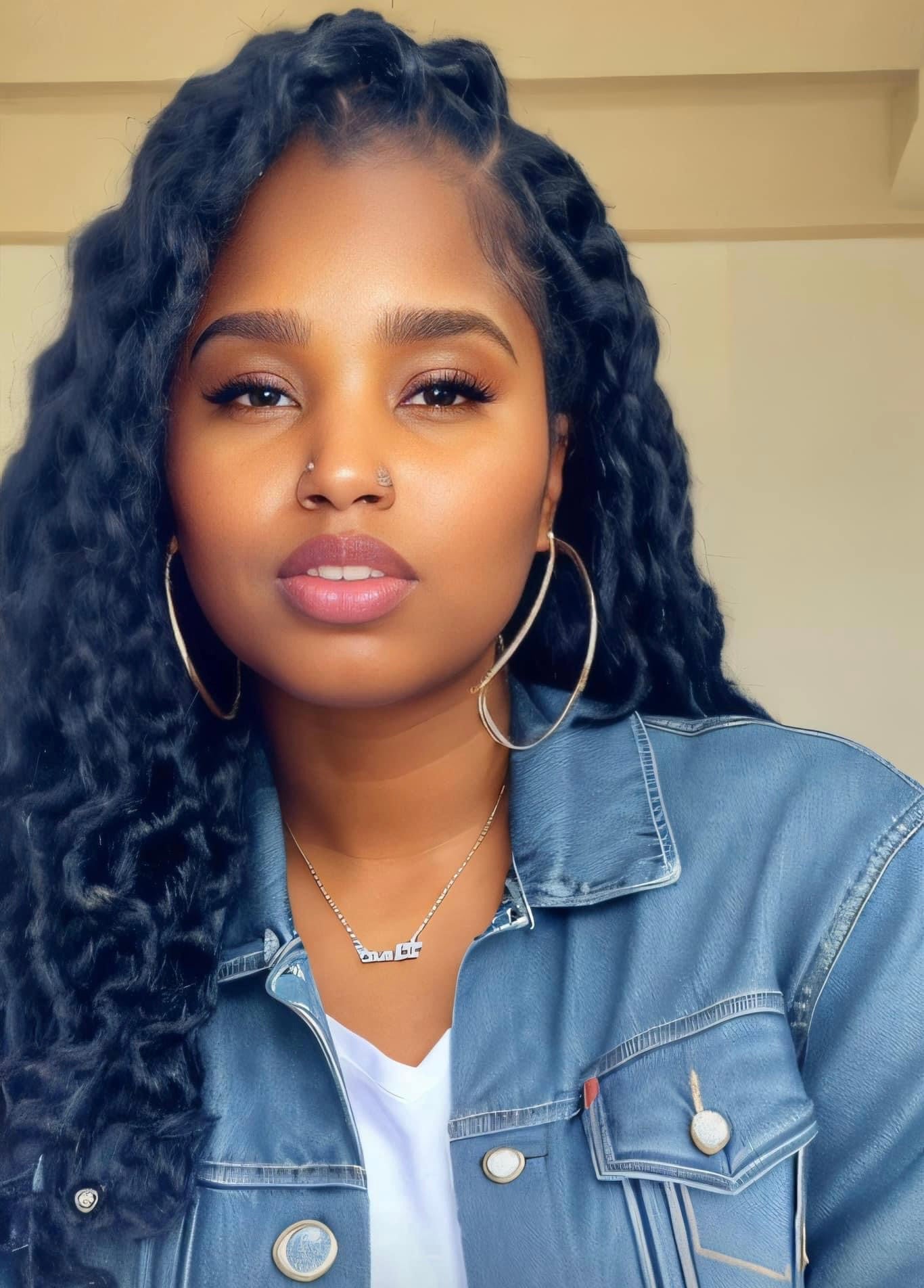 Go hard for your dreams! Make every second count! You only have this one life to be great! Go be great!!